Interior Design Trends in 2023
2023 is the year of creativity and boldness in interior design. With so many new trends emerging, it's easy to get overwhelmed. From incorporating natural elements to embracing bright colors, this year is all about creating a unique and personalized living space that reflects your own personality.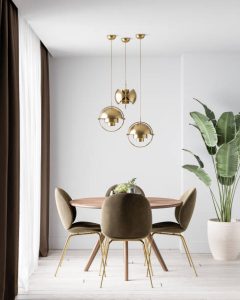 The key to achieving the perfect interior design lies in understanding the latest trends and how they can be implemented in your home. This year, we are seeing an increase in sustainable materials such as bamboo, cork, and recycled wood as well as a focus on natural elements like plants and greenery. We are also seeing an embrace of bold colors like yellow, pink, purple, and blue which can be used to create a statement or draw attention to certain pieces of furniture or artwork.
No matter what style you prefer or what kind of budget you have available, there are plenty of interior design trends that can help you create the perfect living space for 2023.
You can find us with this keywords: interior design, home decor trends, interior design trends 2023, modern interior design style)
The Top 5 Interior Design Styles of 2023
Interior design is constantly evolving, and 2023 is no exception. With the help of AI technology, interior designers are able to create unique designs that can be used in a variety of settings. From modern minimalism to classic traditionalism, there are plenty of options for creating a stunning interior space. In this article, we will explore the top 5 interior design styles that will be popular in 2023. From bold colors to natural materials, these trends are sure to make an impact on any home or office environment. We'll also discuss how AI technology can help you create the perfect look and feel for your space. So let's get started!
You can take ideas from these five points like as contemporary interior design, traditional interior design, modern interior design style, classic interior design style, minimalist interior design style)
How to Choose the Best Colors & Textures for Your Home
Choosing the right colors and textures for your home can be a daunting task. With so many options available, it can be difficult to decide which ones will look best in your space. Fortunately, there are some easy tips and tricks that you can use to make sure you select the perfect colors and textures for your home. By considering factors such as the size of the room, the lighting, and the type of furniture in it, you can create a beautiful aesthetic that will last for years to come. Get ideas with color schemes for home decorating, texture in interior design, best colors for home decorating)
How to Choose and Arrange Furniture Pieces that Elevate Your Room's Look & Feel
Choosing and arranging furniture pieces can be a daunting task. However, the right furniture pieces can truly elevate your room's look and feel. It is important to consider factors such as size, color, material, and style when selecting furniture pieces for your home. Additionally, proper arrangement of the furniture pieces is essential in order to create a comfortable and inviting atmosphere. With the right combination of these elements, you can create a space that reflects your personal style while also providing comfort and functionality.
You can see another idea keywords: furniture arrangement tips, how to arrang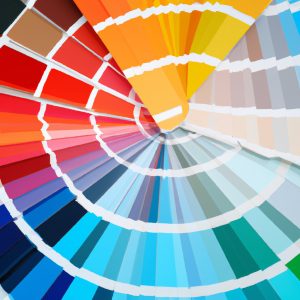 e furniture in a room)
Tips on How to Accessorize Your Room with Lighting & Artwork
Room lighting ideas: Accessorizing your room with lighting and artwork can be a fun and creative way to add personality to your living space. It's also an easy way to make a big impact in any room without having to do major renovations. With the right lighting, artwork, and other accessories, you can transform any room into something special. Here are some tips on how to accessorize your room with lighting & artwork that will help you create the perfect atmosphere for relaxation or entertaining.